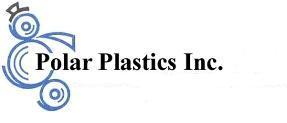 Blown on highly specialized, computer controlled, state of the art equipment, from a unique blend of raw materials. Polar's new co-extruded three (3) layer blown stretch film offers you everything you've been looking for in a pallet wrap. From 12 inch to 60 inch wide; Polar stretch films are available in 60 gauge to 120 gauge. Custom runs, private labeling, as well as various colors and ultra violet inhibitors (UVI) for outdoor use, are available upon your request. Contact Anasco for more information as to how Polar can help meet your stretch film requirements.
Protective packaging is important when you're dealing with stretch film. You can count on our film to arrive at its destination in good shape. All machine grade film is securely packaged in recyclable Rollguard cradles to protect against roll and edge damage.
CALL 1-800-ANASCO1 (1-800-262-7261) Today for More Information and a Quote!
We can't find products matching the selection.
Visit our Material Handling Site for:
Bins
·
Carts
·
Conveyors
·
Ladders
·
Lifts
·
Lockers
·
Racks
·
Pallet Equipment
·
Dock Equipment
·
Drums
·
Shelving
·
Scales
·
Mats
·
Safety Equipment
·
Fans
·
Warehouse Equipment
or Call 877-222-5747 Today!